Operations
Supply Chain Management, Operations & Quality Control
SynergyLabs follows a rigorous series of rules and procedures to meet its standards for quality control.
The company's laboratory, manufacturing practices and systems in place are compliant with good manufacturing practices (cGMP), EPA and FDA, HAZMAT, NASC, as well as OSHA regulations. The company has hundreds of thousands of dollars invested in top-of-the-line laboratory and chemical batching equipment, packaging and digital printing technology.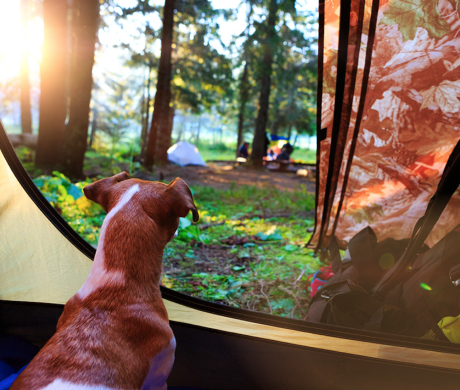 Laboratory Science & Innovation
Annually, SynergyLabs invests over 1,000 research and development hours on private, contract and brand formulations for many of the world's largest organizations that cater to the pet care industry. SynergyLabs' laboratory department guarantees the efficacy of formulations through tests including but not limited to: pH, rheology, centipoises, salt curve, refractometry, dehydration studies, and importantly – accelerated and non-accelerated stability testing that certifies each product holds a minimum of three years' shelf-life.
SynergyLabs stores 2 active databases of material safety and data sheets (MSDS) for every raw material on-hand, as well as MSDS sheets for every brand and private label formula that the company manufacturers. This information is available to customers upon request.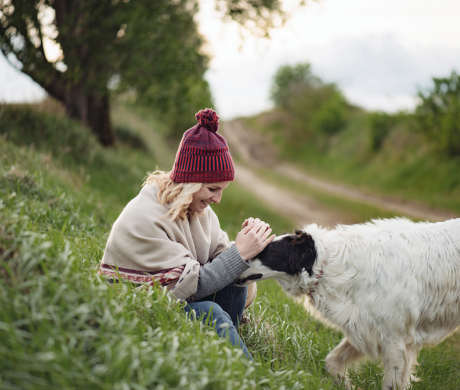 Raw Materials Life Cycle: From Quarantine to Release
SynergyLabs' strict quality control procedures in mass-manufacturing begin in receiving. As raw materials enter the facility, they are immediately placed in quarantine and labeled with an orange sticker – to be then inspected and released by one of our quality control chemists. Should a raw material not pass inspection, it is immediately dispatched back to the supplier and new raw material is ordered to go through the same process.
Once the raw materials are approved and released, they are then transferred into the batching staging area. Between each batch, the stainless-steel tanks, pumps and hoses are meticulously cleansed with an EPA registered viricidal and bacterial disinfectant to ensure no germs are present, as well as deionized water during a final deep-rinse cycle.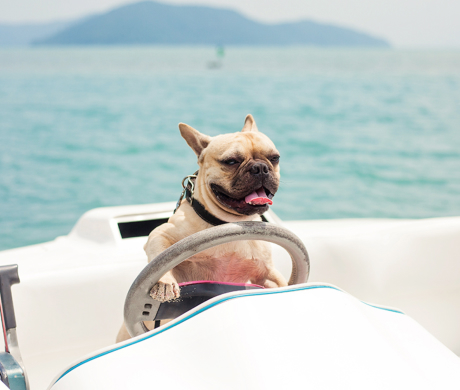 Lot Tracking
From batching, the chemicals are transferred into 55-gallon disinfected drums to the packaging room, where each product is set-up on 1 of 4 liquid filling lines. Before a line runs, all data linked to the product is tracked to a bar-coded lot numbering system. The company's coding methods are so precise, each raw material and component can be tracked back to its source, throughout the history of us doing business.
In addition to the lot code, the initials of the quality control inspector, who stand at the end of each line inspecting every bottle, are printed next to the lot number. With his/her name on the product, SynergyLabs can be sure he/she will not allow product to go out the door that has not passed the company's rigorous quality control procedures.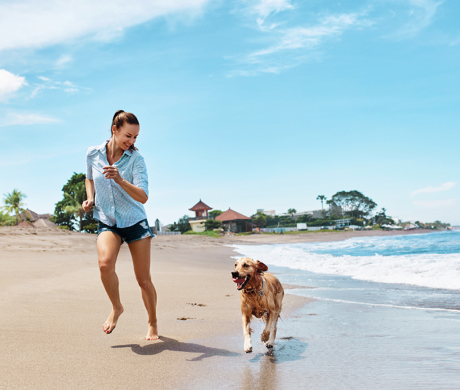 Active Retains Room
SynergyLabs maintains a locked active retains room, where all lots produced over the past 3 years are kept and only accessed by our quality control chemists. From each production run we manufacture, the line manager removes three pieces of product: 1 from the beginning of the run, 1 from the middle, and 1 from the end. All 3 pieces are to be tested and approved for consistency & efficacy before product is shipped. These 3 pieces are then placed in the retains room for safekeeping.
These procedures allow us to ensure the entire production run meets the same quality control standards, and each bottle produced, matches all the others. Should there ever be a product-related issue, or customer complaint received (which we have very few of), we're able to test those 3 bottles from the lot noted, and trace back all raw materials used by supplier.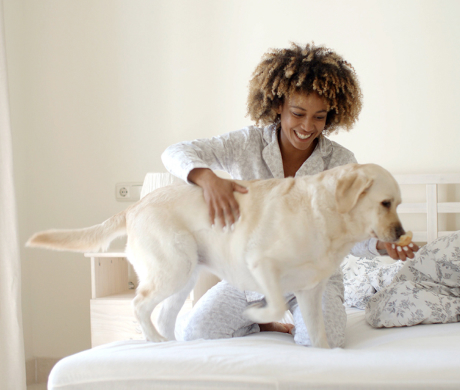 Satisfaction Guarantee
On all our packaging, SynergyLabs posts a "satisfaction guarantee – return unused product with original receipt to place of purchase" statement that promises customers 100% quality, efficacy, and safety – or their money back.
At SynergyLabs, the team is very proud of its long history of safety for its employees, its customers and their pets. The company takes deep pride in its product chemistry, its innovation, and its value standards, which has proven a successful combination in accumulating new customers worldwide.
Shipping
Lead by Ken Persad, our shipping department proudly embodies & maintains a 99.3% on-time & accuracy scorecard average with our key partners. We're very proud of this extraordinarily difficult accomplishment – given we team up with a vast variety of retail & distributor partners in over 40 counties worldwide.
Our team has tremendous experience and work-ethic, ensuring every order gets out the door quickly, and accurately. No customer is too large, or too small to guarantee perfection.
Our shipping department employs a variety of cross-check methods to ensure accuracy. All our pallets are wrapped in the most expensive black wrapping, to safeguard sturdiness during transit. Most shipping agencies use less expensive, clear wrapping – thus, if a shipment has been un-palletized and re-wrapped by the trucking company (in clear wrapping), we're able to easily identify if/why damage has occurred.
We also proudly sticker each pallet with a picture of the shipping team member who packed the order. The shipping team member certainly doesn't want to send something out the door with mistakes if their face is clearly labeled on their work.